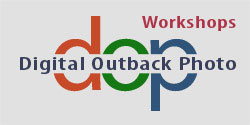 Outback Photo Workshops
presented by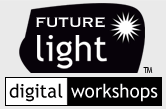 Tonemapped Image (B+U Steinmueller)
"Capturing more Light"

Pragmatic use of HDR Capture and Tonemapping for real world photos
DOPW001
We get support by these companies
When:
October 27 to 28. 2007
Where:
Future Light Digital Workshops
2001 Bryant Street, San Francisco, CA 94110
(415) 282-5320
Instructors (bios at the end of this page):
Uwe Steinmueller (www.outbackphoto.com)
Brad Polt-Jones
Bettina Steinmueller (Artistic Support)
What (Abstract):
The high contrast of normal sunny daylight scenes is often hard to capture with a single shot. HDR images try to work around these limitations by combining multiple images. This workshop teaches all the ins and outs of handling a higher dynamic range and of course also the limitations of this technique. The contents is the result of extensive practical work photographing urban scenes.

Some of the portfolios are shown here:

http://portfolios.outbackphoto.com/CA_SFImpressions/index.html
http://portfolios.outbackphoto.com/CA_SF_Alcatraz_Color/index.html

You will photograph the first day for tests near the Workshop facility (see samples here) and the second day in San Francisco China Town (samples here) on own asignments.


HDR and Tonemapped Image (B+U Steinmueller)
Workshop Schedule:
Saturday 10/27/2007
08:30 - 09:00
Registration
09:00 - 09:30
Introduction
09:30 - 10:30
Tutorial #1: Introduction into HDR and Tonemapping
10:30 - 11:30
Test shots near the workshop location part 1
11:30 - 12:30
Transfer to PC and first inspection
12:30 - 13:30
Lunch on your own
13:30 - 14:30
Tutorial 2: Some more advanced aspects on image processing
14:30 - 15:30
Test shots near the workshop location part 2
15:30 - 16:00
Break
16:00 - 17:30
Working on own images with assistance
17:30 - 18:00

Making your own books with Blurb (Print on Demand)

We try to make a book about this workshop if we find support by one or more attendees. Blurb is sponsoring a free coupon for this book for each attendee.

18:00 - 18:30
Q&A for the day
18:30 - 20:00
Pizza party and personal chats
Sunday 10/28/2007
09:00 - 09:30
Preparing day 2 (Q&A)
09:30 - 10:30
Tutorial 3: More details
11:00 - 13:00
You can either photograph on your own in the City (we can help with locations and directions), work on your pictures in class or cruise the neighborhood with instructors. Includes your own lunch.
13:30 - 14:30
Open topics and Q&A
15:00 - 16:30
Working on own images with assistance
16:30 - 17:30
Final discussion, Q&A, Results
17:30
Workshop ends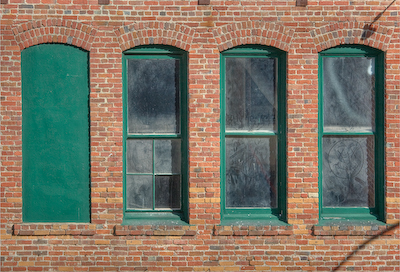 Tonemapped Photo (B+U Steinmueller)
Tools used and/or presented:
Photoshop
Photomatix
LightZone Relight
Lightroom and Bridge
Camera Raw 4.x
PhotoAcute
Topics covered (as time permits)
What is HDR
How does it work
Why is HDR important
Capturing multiple shots
Merging images to HDR
How to best align multiple shots
Mix & Match (make the best out of your bracketed shots)
Limits of HDR merging (moving objects, moving camera)
Balance f-stop, exposure and ISO
Why does HDR help with noise
Good bracketing sequences
Lens defects and how to handle them: Chromatic aberrations (CA), distortions
Correcting perspective in Photoshop
Tonemapping (or Relight)
Why image stabilized lenses are helpful
HDR and B&W
B&W and Colorizing
Freehand vs. Tripod
Composition ideas
PhotoAcute Superesolution: how to get more resolution from your camera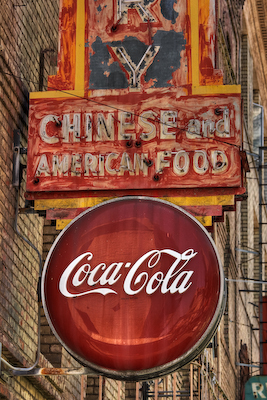 HDR and Tonemapped Image (B+U Steinmueller)

)

Requirements
Start reading this: http://handbook.outbackphoto.com/section_hdr_and_tonemapping/index.html
Work on assignments (means shooting alone, we explain what to do upfront)

You cannot just work with 20 people in larger groups in China Town (partner with 1 0r two other people)

We would encourage you not to use a tripod for this workshop

If you want to stay in a smaller group with an instructor this is possible

You photograph on your own risk

User owns a DSLR

He knows how to work with his camera

DSLR that can shoot brackets

Basic Image processing knowledge

Know how to get good exposures


Optional: Bring your own Notebook with your own software setup (there are 12 professional machines though)
Cost:
$495.00 per person
Max Number of students:
20
Signing up
Bios:
Bettina + Uwe Steinmueller
Bettina and Uwe Steinmueller are born in Germany but live and work in the US for now over 10 years. Both work as a photographer team – Bettina with the prime focus on the artistic expression and Uwe handling both the art and the digital workflow. The main subjects are nature and urban landscapes and their hidden details. Bettina + Uwe's work is known worldwide. They both run Digital Outback Photo (www.outbackphoto.com) which is one of the premier digital fine art websites in the world (6 million visitors per year).
Uwe is recognized as one of the leading photography workflow experts. He is not only using tools but has influenced many well known products. Uwe has published numerous books in German (two times won the German "Photobuch Preis") and English. For Uwe the photographic result is most important and the technical aspects only the means to get there. This means Uwe does not teach what tools can do but instead how they help to improve expressing your own vision.
Check our portfolio work here:
Brad Polt-Jones
Owner of Future Light Digital Workshops
Future Light Digital Workshops are primarily taught by Adobe Certified Expert in Photoshop Brad Polt-Jones, MFA. He has more than 20 years experience as a pro photographer and 10 years as a digital media artist. In addition to developing the Future Light workshops, Brad continues to teach digital photography classes for UCLA Extension and San Francisco City College.
"My philosophy is simple; I am passionate about the future of art and photography and want to bring the power and elegance of a new generation of tools to a wider audience. Digital photography allows everyone to participate in the image making process with an unprecedented ease of use and with total control."
- Brad Polt-Jones
List of some hotels in SF (PDF)