Using Webex for Web School Events
Requirements
Good Internet connection speed
Computer speaker (if you only want to listen) or better a head set if you also want to be able to talk.
Instruction video
You can also download the video at better quality from here.
Joining a Webex Event
If you signed up for one of our Webex based online events you will receive an invitation letter with a link to join.
Click the link in your browser (at the time of the event, we open always a bit earlier so that you can settle in)
You will be greeted by a page like this

Enter your real name and your email address
Webex will connect you to it service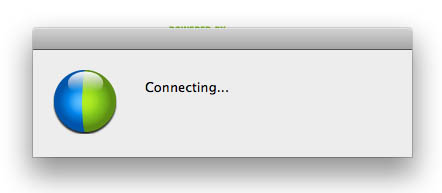 Once you joined the event you will be ask to join the audio session (this is crucial)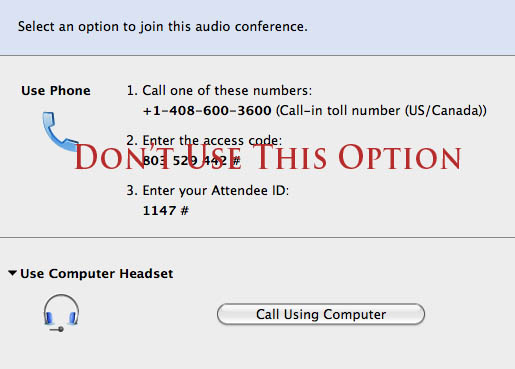 Please never use the option "Use Phone" in case it is presented. Instead click on the button "Call Using Computer".
Then you can use the audio control to set your proper volume levels: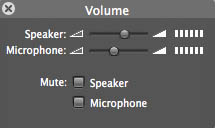 Normally we mute the audio for the attendees and only activate it when we asked to to talk.
During the session
Here is the control panel with the chat window. Chat is the main communication with the host and the presenter. Enter your text into the bottom text control and hit return to send a message.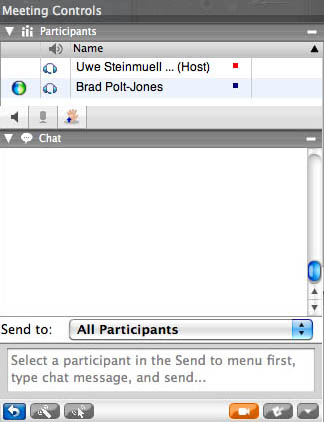 Yo get the host's attention you can also use the "Raise Hand" tool shown below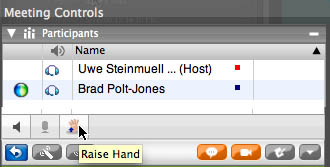 If the host thinks it is better that you ask your question using the microphone we will un-mute the microphone for you.